Flyers Sign Goalie Sam Ersson To Contract Extension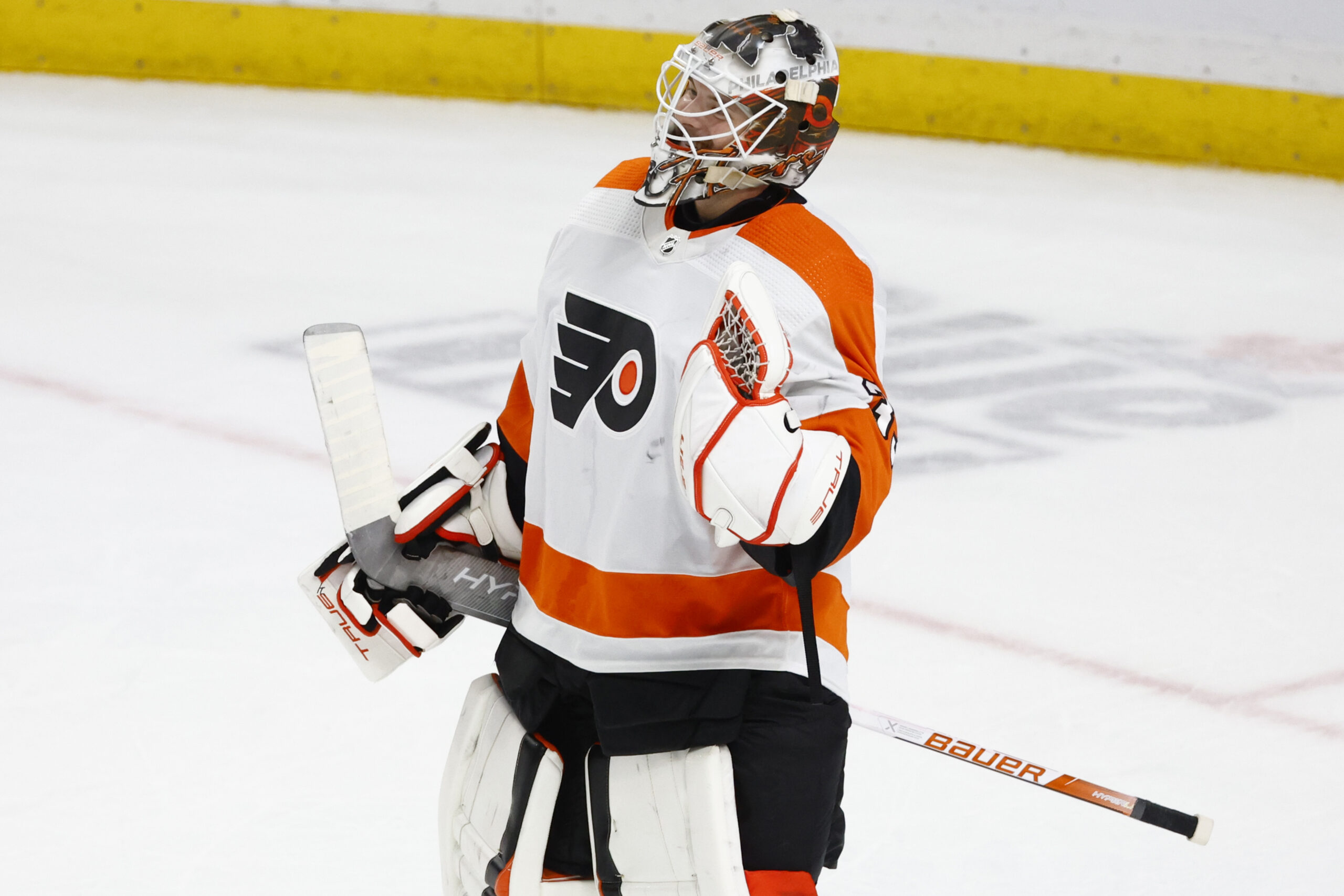 The Philadelphia Flyers keep fortifying their goaltender position.
The team announced the signing of Sam Ersson to a two-year, $2.9 million contract extension on an otherwise quiet Saturday morning in the Delaware Valley.
Ersson, 23, was on the final year of his rookie contract. He could have become a restricted free agent next year. Ersson was drafted by the Flyers in the fifth round (143rd overall) of the 2018 NHL Draft.
Ersson played well in 12 games with the Flyers this past season. He was 6-3-0 with a 3.07 goals-against average and an .899 save percentage. He had one shutout.
He is expected to contend for the Flyers' backup job behind Carter Hart next season. Also in that backup mix is Felix Sandstrom and Cal Petersen.
Ersson was 24-17-1 with a 2.84 goals-against average and a .900 save percentage in 42 games with the Lehigh Valley Phantoms. He had one shutout with the Phantoms.
Ersson ranked sixth among AHL goaltenders in wins and minutes played (2,511), seventh in games and second among rookie goaltenders in games, wins, minutes played, and saves (1,070).
Meanwhile, the Flyers continue to wait for a ruling from the IIHF regarding the contract of goalie Ivan Fedotov. The Flyers, and NHL, believe they have a valid contract with Fedotov, who currently is preparing to play under a contract in Russia.